Zwooper Time: August 05, 2021 00:42
Post: ZCircle Season 2 || Round 6 || The Ratings & Public Challenge
Guest Player
ZCircle
June 16, 2021 00:08
ZCircle Season 2 || Round 6 || The Ratings & Public Challenge
Players!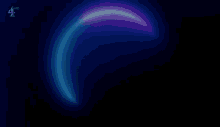 It's time to begin the 6th round...
#ThreesACrowd
This round the top 3 players will become influencers rather than just the top 2 and all three must agree on who to block for the round.
ANNOUNCEMENT


​@ZC_Riot failed to participate in last rounds challenge and has received a strike. They will not be eligible for an influencer spot this round.
ALSO
An advantage has been played...
#Trolled
This may be used this three times throughout the course of this game, each time will result in a different way to troll ZCircle, 1. Secretly reverse someone's entire list, 2. Anonymously trade places with someone on the overall ratings list. 3. Secretly leak someone's list. You may choose when and which type of troll to use at any time, but you must use each type of troll only once.
A players list has been secretly reversed.
The Ratings:
8th Place:
@ZC_Nieklaus
7th Place:
@ZC_Footy
6th Place:
@ZC_Nates_great
5th Place:
@ZC_Brant
4th Place:
@ZC_Riot
Influencers
3rd Place:
@ZC_Matthew1125
2nd Place:
@Wolfwoodcp82
1st Place:
@ZC_Snazzmaster8
Full list:
1. Snazz
2. Wolf
3. Matthew
4. Riot
5. Brant
6. Nate
7 . Footy
8. Nieklaus
Public Challenge:

Touchy Subjects
For this round you will get a list of questions about the other contestants, you must submit a list for the majority answer, and a personal list. The majority answers will be revealed publicly, but the winner will be kept anonymous and will be given a secret advantage.
1. Who has the best chance at winning?
Matthew
2. Who has no shot at winning?
Tie between Brant & Nipple
3. Who is the biggest sheep?
Brant
4. Who is the biggest hero?
Matthew
5. Who is the biggest villain?
Riot
6. Who has the most control over the game?
Matthew
7. Who thinks they're in control of the game but really are not?
Nate
8. Who is the best strategist?
Tie between Nate & Wolf
9. Who definitely has an advantage?
Wolf
10. Who iis the most social?
Matthew
11. Who is a catfish?
Riot
12. Who is the funniest?
Snazz
13. Who always messages first?
Matthew
14. Who should message first more often?
Brant
15. Who is next to go?
Footy
16. Who would you block right now if you could?
Footy
17. Who would try eating soup with a fork?
18. Who do you trust the most?
Riot
VL:
[link]
---
on June 16, 2021 00:14
xFalsify
rip footy
This conversation is missing your voice! Please join Zwooper or login.
Sign up or Login