ZCircle
February 26, 2021 00:00
ZCircle || Round 2 || The Blocking
Houseguests the time has come to announce the second blocking of the season..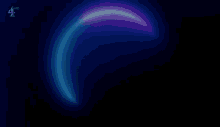 The ratings list and public vote this week chose...
@ZC_Daisy
&
@ZC_Walter
as this weeks influencers.
As influencers it was their duty to agree on one person to block from ZCircle. If they could not come to a unanimous agreement, the pair would then face a wheel, the person who the wheel landed on would then be blocked.
The Decision
The pair DID come to an agreement and chose to block..
@ZC_Liam
Here's what they had to say:
Walter: "I am voting to block LIAM because we have had one short conversation and there is just clearly a lack of activity on his part. Hopefully his personal life is okay, but it only seems fair to block him as the others still in the game are more active."
Daisy: "I also agree with Walter.... It is such a blessing to be cast for these games, what truly sucks is you never know what life will throw at you. I would just like to say, even though LIAM was inactive a bit, you can't fault them for pursuing their life goals! I think if they would have known they'd be cast, he/she would have cleared their schedule. I appreciate this game, So I won't be booting active people! Good Luck in the future Liam and I look forward to finding out your Identity!"
I'm sorry Liam, but you are the second person
BLOCKED
from ZCircle.
The real question...which Zwooper user did they just block? Liam was played by...
@charlie33222
Charlie, as soon as we saw you apply it was an immediate yes from all three of us. It is unfortunate that work got in the way of you being able to play this game to your full potential. It was so fun having you this season and we're so glad you were able to play!
Stay tuned to welcome the newest addition to the game...
VL:
[link]
---
on February 26, 2021 00:51
ZC_Walter
Sorry Liam good game!!
on February 26, 2021 00:41
ZC_Jenna
Sorry Liam! Was fun playing with you for the short time we did
on February 26, 2021 00:07
ZC_Mateo
Goodbye Liam
It was fun meeting you.
Thank you Walter and Daisy for safety.
on February 26, 2021 00:02
ZC_NayvieSue
thank you walter and daisy
liam, i will always treasure our conversation.
This conversation is missing your voice! Please join Zwooper or login.
Sign up or Login