ZCircle
February 23, 2021 00:05
ZCircle || Round 1 || The Blocking
Houseguests the time has come to announce the first blocking of the season..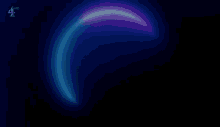 The ratings list this week chose...
@ZC_Daisy
and
@ZC_Mateo
to be the first round influencers.
As influencers it was their duty to agree on one person to block from ZCircle. If they could not come to a unanimous agreement, the pair would then face a wheel, the person who the wheel landed on would then be blocked.
The Decision
The pair DID come to an agreement and chose to block..
@ZC_Gemmye
Here's what they had to say:
"We CHOOSE TO BLOCK GEMMYE unfortunately the reason being, you lacked communication with us! we apologize for your account but we just feel as if you didn't make an effort to message each of the influencers, even the times you were logged in! We our sorry to have to Block you, but it seems to be beneficial to keep people who are reaching out with deep conversations, then ones with false hopes! It was a pleasure getting to meet you!"
I'm sorry Gemmye, but you are the first person
BLOCKED
from ZCircle.
The real question...which Zwooper user did they just block? Gemmye was played by...
@Allen
Allen, we were so excited for your application this season, you created such an interesting character, we all wish you had more time to flesh her out. But sadly, you fell victim to the very first blocking. Thanks so much for playing!
Stay tuned for another huge announcement...
VL:
[link]
---
on February 23, 2021 12:22
ZC_Walter
Good game Gemmye :(
on February 23, 2021 05:29
Vin014
Allen was robbed.
on February 23, 2021 01:13
TJDawgiestyle
@Allen
what?! it was a compliment
on February 23, 2021 00:30
JacksonSunshine
Why did I know this was Allen's messiness?
on February 23, 2021 00:24
Allen
@Trinity2000
so sorry my dear
forgive me?
on February 23, 2021 00:22
Trinity2000
Allen, you let me down....
on February 23, 2021 00:20
Allen
on February 23, 2021 00:15
TJDawgiestyle
Allen played well considering his Masa' wasn't here telling him what to do
on February 23, 2021 00:12
_Rob_
"But I won Icons!"
~Allen
on February 23, 2021 00:11
sebby113
I knew it was Allen or peyton
on February 23, 2021 00:10
ZC_Andrew
Aww Gemmye :(
This conversation is missing your voice! Please join Zwooper or login.
Sign up or Login