ZCircle
February 27, 2021 00:22
ZCircle Public Vote || Round 3 || #NotTodaySatan
Zwooper! It's time to have your say with the third public poll of the game.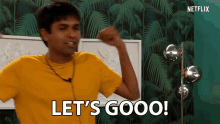 This rounds twist...
The player who receives the most votes will be immune from being blocked this round.
Who do you want to grant immunity to this round?
1. Andrew
2. Daisy
3. Jenna
4. Mateo
5. McKenzie
6. Nayvie-Sue
7. Walter
As the newest addition to the game, @ZC_Sam has immunity for this round and is ineligible to be voted for this round.
Send the name of your vote to
@ZCircle
as the headline of the message. Voting in the public poll enters you in a random draw for 100 chips. You do not need to be friends with ZCircle to send this account messages.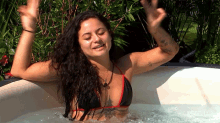 Last rounds winner of 100 chips:
@Trinity2000
Vote Closes at 23:30 ZT
---
on February 27, 2021 00:34
Trinity2000
Ty!
on February 27, 2021 00:28
ZC_Andrew
Good luck everyone!

This conversation is missing your voice! Please join Zwooper or login.
Sign up or Login