ZCircle
February 21, 2021 00:02
ZCircle Public Vote || #BreakingUpIsHardToDo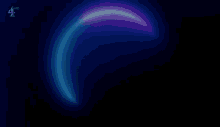 Houseguests, we've been warning you since you entered ZCircle that the public vote was going to be VERY important. And you're about to find out why. The power now shifts to the Zwooper Public, each round a twist will be unleashed upon the house. Some rounds they're advantages, some rounds, they're disadvantages. You all now know why your blogs are so important. This rounds twist is...
#BreakingUpIsHardToDo


The person who receives the most votes for this poll will be secretly granted another life in the game. If they are blocked, they will immediately return to the game.
Who will you give this first twist to?
Andrew
Daisy
Gemmye
Liam
Mateo
McKenzie
Nayvie-Sue
Walter
Send your vote to the
@ZCircle
profile with the name of the contestant you wish to grant this power to as the subject. You do not need to be friends with the ZCircle account to send a message to.
Everyone who submits a vote will be entered in a drawing for 100 chips
Good Luck Houseguests
---
on February 21, 2021 15:19
ZC_Walter
Vote walter for influencer! Free healthcare for all!
on February 21, 2021 04:02
Jay
I think either Nayvie, Walter or Gemmye deserve it, the rest are boring so far.
on February 21, 2021 03:58
ZC_Gemmye
I would love to have this safety because I think I could really use it based on the first lists! If you vote for me I really appreciate it!! <3
on February 21, 2021 00:42
ZC_McKenzie
Hey everyone I hope you vote for me I would really enjoy it but if not all is good much love <3! -Kenzie
on February 21, 2021 00:20
ZC_Mateo
Best of Luck Circle Fam
on February 21, 2021 00:18
ZC_Andrew
Wowza! Good luck everyone!
on February 21, 2021 00:16
sebby113
lets go mckenzie!
on February 21, 2021 00:11
Mikey
#NAYVIESUESUPREMACY
on February 21, 2021 00:07
ZC_NayvieSue
I wish I had this special power when my ex boyfriend blocked my number
This conversation is missing your voice! Please join Zwooper or login.
Sign up or Login