ZCircle
February 24, 2021 00:25
ZCircle || Public Vote #2 || #VIPAccess
Viewers! It's now time to have your say with the second public poll.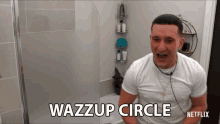 This rounds twist...
The winner of this twist will automatically be an influencer regardless of their placement on the list
Who do you want to see as an influencer this round?
1. Daisy
2. Liam
3. Mateo
4. McKenzie
5. Nayvie-Sue
6. Walter
As the newest houseguest Jenna is immune from this round and will not submit a list, therefore she can not be blocked nor can she be an influncer.

Andrew is ineligible to become the influencer this round as he failed to participate in the public challenge.
​
Send the name of your vote to
@ZCircle
as the headline of the message. Voting in the public poll enters you in a random draw for 100 chips.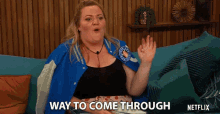 Last rounds 100 chip winner:
@sebby113
Voting closes at
23:30 ZT
---
on February 24, 2021 01:43
Spyder
Nayvie-Sue
on February 24, 2021 01:23
ZC_McKenzie
#Kenzieforvip It would mean alot to me! :)
on February 24, 2021 01:14
Vin014
Nayvie-Sue
on February 24, 2021 00:27
ZC_Walter
Walter for influencer! Let the old guy show what hes got <3
This conversation is missing your voice! Please join Zwooper or login.
Sign up or Login