ZCircle
February 27, 2021 00:07
ZCircle Public Challenge || Round 3 || Raising Eyebrows
Players, it's time for your third public challenge!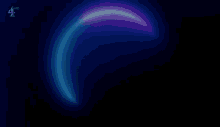 Raising Eyebrows
Each player has been assigned another player at random to ask an anonymous question, the players must publicly respond with their answer here.
The Questions


Question for
@ZC_Andrew
:
Have you found the cast eager to put themselves out there and make a connection with not just each other but the public?


Question for
@ZC_Daisy
:
Daisy, who has the worst chance of winning?


Question for
@ZC_Jenna
:
Who do you think is the biggest threat (including Sam) and why?


Question for
@ZC_Mateo
:
Who do you see as the most threatening player in the game?


Question for
@ZC_McKenzie
:
McKenzie, what do you feel is your best personality trait and why?


Question for
@ZC_NayvieSue
:
If you got influencer alone, who would you block?


Question for
@ZC_Sam
:
Who is your least favorite person here and why?


Question for
@ZC_Walter
:
Who are the two people who deserve the least to be in the Circle?
Players, you are allowed one comment and you MUST answer the question asked to you.
VL:
[link]
---
on February 27, 2021 20:50
ZC_Sam
As much as Samm Freakin' Wilde hate to dog pile on certain people, I gotta say Kenzie... Blogs never really stood out to me, the real lack of activity not only on my end but the rest of the cast as well it's just like...come on.
If Liam had stayed over McKenzie, answer would've been Liam no doubt.
on February 27, 2021 20:10
ZC_Daisy
Hooooowdddddy
Circle
Fans!
I'm here today, to give you a little insight through the eye's of Daisy!
The Question;
Daisy, who has the worst chance of winning?
I would have to say @ZC_Mckenzie has the worst chance of winning, this is not an attack on her! This is just my observation, she has been active yes, but how active you ask? Well just active enough to play games in the group chat and to talk there. My advice to McKenzie, "step up your blogs and stop just following what seem's to be the same thing Walter is doing." If me being real in this game, drops me in the ranks, then so be it. I just came to play a fun active game, but yet to see it... I hope more people turn on their creative juices and we hype up the crowd. I live by by being positive and empowering words, so although I may think Mckenzie has the worst shot at winning, this doesn't mean that she can't turn her game around......Best of Luck everyone, Daisy is bringing out the guns, It's time to start Sharp Shooting Y'all!

-AJR -
"Should I keep it light?
Stay out of the fight?
No one's gonna listen to me
If I write a song
Preaching what is wrong!"

"Yeah, used to let it go
Walk into the show
Gawking at the tricks up your sleeve
Too good to be true
But I'm in a room
Full of entertainers and thieves
Used to let it go!!" #PutyourDukesup
on February 27, 2021 19:28
ZC_Mateo
I don't think anyone is really threatening yet as we are just getting started. But if I have to choose someone then I think the most threatening player is Nayvie-Sue, just because of her open, easy to talk to and entertaining personality which got a lot of love from the public and players.
on February 27, 2021 18:30
ZC_Walter
I hate this question because I have one person in mind that stands out, but not a second. The person I feel least deserves to be in the circle is McKenzie. She has just been copying the post before her the last few days and is not very engaging in conversation. Like I said, I don't have a second option, so right now I'm purely going to say Sam just because I haven't had a bunch of chances to talk to her yet. But hoping that will change very soon :)
on February 27, 2021 18:11
ZC_NayvieSue
whoever asked me this question is who i'd block.
but seriously, just based off the interactions i've had so far - Jenna. love you so much, more than you will ever know - i sometimes can't even breathe when i think about how much i love you babe xxoxoxoooxoxxxxxxxx
on February 27, 2021 15:27
ZC_McKenzie
I feel like myy best personality trait is my willingness to go out of my comfort zone. I am williing to try new things and go new places and meet new people opens me up for a more enjoyable life and a more exprinced life.
on February 27, 2021 00:27
ZC_Andrew
Andrew here to answer! I definitely think the cast has been very eager to make a connection with each other and the public. After all, the public does impact the game in a big way. I know that people are using public support to their advantage.
on February 27, 2021 00:15
ZC_Jenna
Im not one to be fake (ironic since were playing the circle LOL) but Id have to say based on public support Nayvie-Sue is the most threatening, does that mean I want her out though? Of course not
on February 27, 2021 00:15
JacksonSunshine
THESE JUICY QUESTIONSSSSSS!
This conversation is missing your voice! Please join Zwooper or login.
Sign up or Login