ZCircle
February 20, 2021 00:31
ZCircle Public Challenge || Round 1|| Heightened Opinions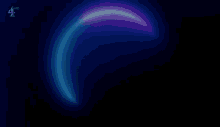 Houseguests, welcome to your first public challenge. The concept is simple, below there are three statements that you must react to in the comments below. You
ONLY
get one comment per statement. This is an opportunity to show the Zwooper public a little more insight to your personality. You'll need them on your side
VERY
soon. So choose your words wisely.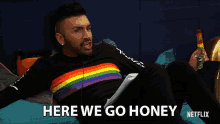 STATEMENT 1:
Technology is killing humans.
STATEMENT 2:
Pineapple belongs on pizza.
STATEMENT 3:
Showers are a daily requirement.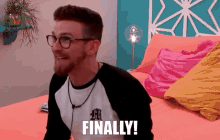 Remember houseguests, you
MUST
provide an answer in the next 24 hours or you will receive a strike.
Good luck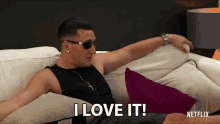 VL:
[link]
---
on February 20, 2021 22:15
ZC_Liam

1.technology has helped the world we live in today, it's been easier to connect and stay close especially in times like these, it's made everything easier, finding jobs, applying for unis and much more!

2. I'm not for or against this tbh, I'm sorta middle ground I wouldn't order pizza with pineapple but I wouldn't not eat it if it came with it.
3. 100% agree, as someone who is a personal trainer and works out a lot it's a mandatory thing to do for me!
on February 20, 2021 18:02
ZC_Gemmye
1. I think it is. Have you seen the things technology has created that are killing humans? I mean you should be killed for wearing vertical stripes willingly. But still, without technology the earth and its people would be MUCH healthier, and we wouldn't be facing a crisis that's probably going to kill us soon.

2. No. Just no. If you put pineapple on pizza I personally will remove you from planet earth (without the use of technology... go green!!).

3. If you don't shower daily, you probably smell like you've been living in the sewers for years and decided to come up for something to eat. Likely pineapple on pizza. That's disgusting. Shower.
on February 20, 2021 07:44
ZC_Andrew
1. Nah, not really. I believe social media sometimes is killing humans, but not technology in general, as it is a very innovative tool!

2. I have never personally tried pineapple on pizza. I don't really think it would be of my liking, but a lot of people have different tastes! You can't say anything doesn't belong on pizza, and I like to have an open mind.

3. Yes, I believe showers are a daily requirement. You are allowed to be flexible, as in if you haven't done anything all day and don't plan on going anywhere, an off day won't hurt. However, that is the absolute limit. It isn't difficult to take showers so just do it!
on February 20, 2021 02:22
Peyton
Tag yourself I'm
@ZC_NayvieSue
having a gay tshirt but also having an ex boyfriend
on February 20, 2021 01:26
ZC_McKenzie
The first one , It honestly depends on the person and what type of technology they are useing however we all as humans need to get controll over it before it gets controll over us. The next one. No pinabpples do not belong on pizza, ( but in all fainess I have never tried it so I can not say I hate it. Finlly the last one yes showers or baths should be done every day but I do know that some people can't do it every day but if the chance is at hand you should shower every day !!:)
on February 20, 2021 01:23
Trinity2000
Sorry about the 4 rating, I was trying to hit 5.
on February 20, 2021 01:19
ZC_Mateo
Technology is killing humans.
It depends on what type of technology. Technology towards social media - yes it kills humans. Because people do not know when to stop and they lose sight of reality.. When it comes to medicine, healthcare, education etc, = it is very useful.

Pineapple belongs on pizza.
I do not really care, I do not personally really like pineapple but I know people who like it. It is their choice and I am okay with it. It doesn't change anything in my life. Though I am vegetarian, and I recommend pizzas with no meat.

Showers are a daily requirement.
YES! It is not hygienic to just meet other people when you don't shower every day. Well, since I work out almost every day it is sort of a routine for me. Still, I think it is in people's best interest to take shower every day, no matter what you do.

on February 20, 2021 00:58
ZC_Daisy
STATEMENT 1:
T
echnology is killing humans?
As a nurse, I personally find technology to be used for good. It has been used to save/enrich countless lives, through medicine alone!
STATEMENT 2:
Pineapple belongs on pizza?
I tried it on vacation once while in Hawaii, absolutely fell in love with it.
STATEMENT 3:
Showers are a daily requirement?
Yes, I like to keep it fresh as a daisy!
on February 20, 2021 00:48
ZC_NayvieSue
1. Technology is NOT killing the world. i believe this because i need to teach virtually and without my laptop my school kids would be DEAD. their brains would be dead. You know what they say, without a brain you are NOTHING.
2. Pineapple does belong on pizza, whenever my ex-boyfriend and I would order pizza I would ring the local pizza chain and ask to hide pineapples under his mozzarella cheese so he would eat the pineapple. I did this for two reasons: a. he never ate fruit or vegetables, boys will be boy
b. let's leave that to your imagination #abstience
3. Showers are a daily requirement! I have a WHOLE ROUTINE with my showers, I call it Nayvie's Unique Treatment. I have so many products to get myself feeling and smelling good - only using organic, vegan, environmentally friendly soaps. All the kids at school ask me what deoderant I use, my answer I don't use ANY!!! Think of the CO2 emissions! xxxx
on February 20, 2021 00:35
ZC_Walter
MY OLD HANDS PRESSED SEND FORGIVE ME. BACK WHEN i fought in the war I had to use a musket but in the future we will use lazer beams from our robot eyes.

2. Pineapple doesnt belong on pizza, but I mean, I will eat it because thats what the retirement home feeds us

3. I actually bathe because I cannot stand up long enough to take a shower. But I do bathe daily to deal with my foot fungus
on February 20, 2021 00:33
ZC_Walter
1. Soon we will all be robot human hybrids, back when I
This conversation is missing your voice! Please join Zwooper or login.
Sign up or Login