ZCircle
February 24, 2021 00:13
ZCircle || Public Challenge 2 || "Word of Mouth"
Houseguests, it's time for your second public challenge!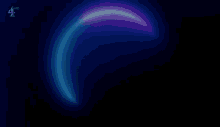 Word of Mouth
For this public game you will be describing your fellow players in one word. Once every player has sent a list of all the players left within the game excluding yourself, these words will be put into one picture and posted on the public talks page. Each player can then comment
ONE
response to this post.
@ZC_Andrew
failed to submit his list before the deadline and has received a strike. Andrew is ineligible to receive Influencer this round.
THE WORDS
Stay tuned for more announcements...
VL:
[link]
---
on February 24, 2021 09:52
ZC_NayvieSue
i've heard worse !!
bible-basher
d***
b****
virgin
on February 24, 2021 08:35
ZC_Liam
"boring" is a real negative word in general what you find boring someone could find fun!
on February 24, 2021 05:29
ZC_Daisy
Life is like a
camera
, just
focus
on what is important!
Capture
the good times,
develope
from the negatives! If things don't work out, t
ake another shot.
on February 24, 2021 03:19
ZC_Jenna
Thank you for the kind words y'all!
on February 24, 2021 01:14
ZC_McKenzie
Aww thank you guys so so much ! <3
on February 24, 2021 00:56
ZC_Mateo
Thank you everyone for your opinions!
on February 24, 2021 00:29
ZC_Walter
I guess I'm annoyingly funny, at least we can say I've provided entertainment unlike.. some.. of these people
on February 24, 2021 00:26
ZC_Andrew
Sorry everyone for missing the deadline, something important came up unexpectedly.

I would just like to add a word for everyone, because I wasn't able to send mine in earlier.

Daisy: Sweetheart
Jenna: Amazing
Liam: Chill
Mateo: Intelligent
Kenzie: Intriguing
Nayvie-Sue: Pure
Walter: Hilarious

Love all of you!
This conversation is missing your voice! Please join Zwooper or login.
Sign up or Login