Carson16
October 14, 2021 10:19
THIS IS JUST A GAME!!!!
It frustrates me that people resort to petty moves and twisting someone's words for the sake of pleading for symphathy. This is a game, there will come a time that things will not go according to your plans and thats similar for everyone. Don't be so worked up cause you have been targeted cause its nothing personal. Instead just enjoy the game and play it with human decency. Just saying!!!!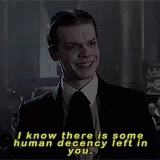 ---
on October 15, 2021 06:27
Stuie
Agreed
on October 14, 2021 16:50
AngelicPrincess
I agree. I dont know why people have to harrass me and say rude things when they get evicted in games. We arent winning real money from the games so I don't understand why people take these games so seriously. And i know people dont like being evicted but it happens sometimes. I dont like being evicted either but I wont be rude to people if they evict me.
on October 14, 2021 16:35
Vin014
Couldn't agree more!
on October 14, 2021 16:20
TheDemonicM
Agreed, Carson you are one of the few people left on here that seem to not take everything super seriously :)
on October 14, 2021 13:26
Krain
This is so true.
on October 14, 2021 10:27
SteliosDeGriek
ey my guy we aint trying to eat eachother out here ha
on October 14, 2021 10:26
Wilson
I couldn't relate to thiss more. LOUDER!
This conversation is missing your voice! Please join Zwooper or login.
Sign up or Login