Avalon
June 23, 2018 18:54
The Weakest Link: Day 7 CHAIN of SAFETY
CHAIN OF SAFETY
@PacoP
, Pandora's Box
has unleashed you as the
STRONGEST LINK
,
you have power to start the
CHAIN of SAFETY...
please comment the name of the person you'd like to save and the reason for this choice.
#TheWeakestLink
SAFE
---------------------------------
@PacoP
.
.
.
.
.
.
.
.
.
.
.
.
.
.
.
.
This ceremony has been haluted by the
Wrath Advantage
....
@Lilly831
will comment with further detail..
WRATH OF SAFETY
.
.
.
SAFE
---------------------------------
PacoP
Irish
Peyton
BostonRobby
AMY
NICK
Contestants facing THE HOUSE VOTE in no particular order are.....
@Phoenix723
,
@ladybug5
and
@Crazyrockina
---
on June 23, 2018 22:54
Lilly831
Through the first half of the game Phoenix has helped me by giving me advice and overall just looking out for me. Unfortunately I have to let you down by not saving you in favor of saving Nate for the simple fact that I think this will benefit my game in the long run and I'm sorry for doing this to you and wish it had turned out differently :(
on June 23, 2018 21:38
Nickg24689
I've been like the first or second saved almost every round bcs I make deals and keep them... Jeremy u know better than to say I'm just piggybacking Amy

I suggest u read y Amy saved me before saying I'm just being carried by her
on June 23, 2018 21:18
Peyton
@JeremyHLikesFood
don't assume shit. She had the power that helped me, doesn't mean she's carrying me. Plus, you quit so what do you know about the game? Oh that's right, nothing.
on June 23, 2018 21:12
JeremyHLikesFood
k so amy is carrying nick and lilly is carrying peyton
on June 23, 2018 20:13
JacksonSunshine
Lilly I Love you, but....
I have decided to play my
GLUTTONY Advantage!
This advantage allows me to become the strongest link and save myself along with one other person! It's not that I don't trust you Lilly, because I do, but idk who you think does whatever they want without consequences, but I can't take the chance of that being me or someone I trust! So, I have decided that the person who should be safe along with me is someone that I believe has shown time after time that he wants to be here and that he wnats to play the game.....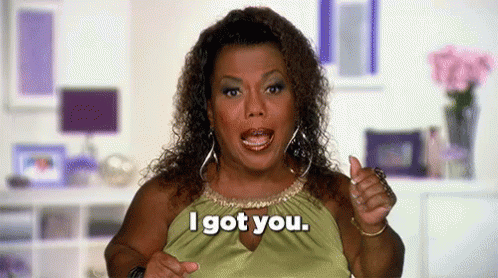 NICK!
Which means Nick, you are now save along with myself and we cannot be nominated! Sorry to the other 4, I wish you 4 the best of luck, but remember that I didn't do this to you! <3
on June 23, 2018 19:46
Lilly831
The third person i am going to save has proven he is trustworthy so i will save Irish
on June 23, 2018 19:31
Lilly831
The second person i am going to save i feel deserves a second chance in this game and this is my chance to prove it to him so i will be saving BostonRobby
on June 23, 2018 19:27
Lilly831
The first person i am going to save is Peyton because he has had my back the entire game and i can't forget that
on June 23, 2018 19:19
Lilly831
The Wrath Advantage allows you to be the Strongest Link for that round... however you must tell me BEFORE the live challenge begins otherwise you can't use your wrath...... AND YOU ARE NOT ONLY THE STRONGEST LINK.... you get to pick who gets saved one by one like a nomination ceremony until we have the remaining players to face the vote...
This round is basically my chance to inflict my will upon the house and this advantage will be used against the people who think they can do whatever they want without any consequences. I warned people that they shouldn't come after my players and they ignored my warning. Well when you come after me or my allies you better pray your shot hits because otherwise you will rue the day you ever went against me. The same goes for the people who chose not to stick with me when i needed them most. Paco congrats on entering the game and with all this said i will see you all later.
This conversation is missing your voice! Please join Zwooper or login.
Sign up or Login