ZC_NayvieSue
February 21, 2021 17:04
My internal struggles.
It's ranking day today, my mommy always told me not to judge others and now I have to do it for this tv show. What are my morals, my principles? What have I become? As a wise woman once asked, what if I'm the monster?
The circle has been a little on the quiet side, almost as quiet as my CHEATING EX-BOYFRIEND F*CK YOU FRED!!! I'm so sorry, that isn't like me at all. Don't ever trust the quiet ones, some advice from mama to her Nayviators.
We got told that we need to submit our ratings. Funny story about ratings actually, my Uber rating is 1.26 because I, on multiple occasions, puked in the car on my way out to the club with my girls and gays. I'm no party animal but I sure know how to get down to Shape of You by Ed Sheeran. ABSOLUTE BANGERRR!!!
Not to name drop or anything but I actually met Ed Sheeran on my trip to London. He smelt like peanut M&Ms NOM NOM NOM xx
And I know you kids say no more skinny jeans #notcool right hahaha, but this picture is pre-skinny jeans hate and pre-COVID so no hate to Ed Sheeran for not wearing a mask in this picture please x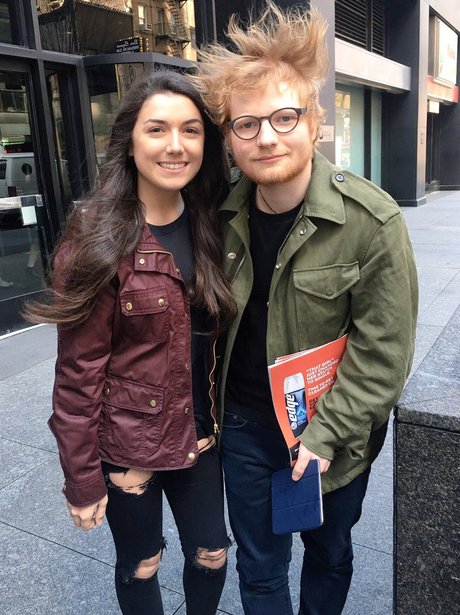 God, he's so hot
xoxoxxo
---
on February 21, 2021 20:40
ZC_McKenzie
He is sooo hot!!! You look super cute in this aswell!!<3
on February 21, 2021 17:12
Trinity2000
Cute pic!
This conversation is missing your voice! Please join Zwooper or login.
Sign up or Login