neme81
April 19, 2018 00:00
High School 10 Episode 14 - "I Hate Stupid People!"
FANS
@Quillynn
@TotalDramaDiva
@XOnikkibellaXO
FAVORITES
@RussellvsRob2019
@Micks
@eduardo245
------------------------------
7th:
@Nickg24689
(FANS)
8th: @TJDawgiestlye (FAVORITES)
9th: @Big_Brother_Fan (FAVORITES)
------------JURY-------------
10th:
@superherotommy
(FAVORITES)
11th:
@joey2121
(FANS)
--------- MERGE---------
12th:
@Loudnesoverload
(FANS)
13th:
@km1997
(FAVORITES)
14th:
@Lilly831
(FAVORITES)
15th:
@Jason1runs
(FANS)
16th:
@Jqred
(FANS)
17th:
@Riot
(FAVORITES)
18th:
@BBswag
(N/A)
Last time on High School we saw @RussellvsRob2019 take home the another SL win and go after Nick and yet again Micks.
@Nickg24689
unfortunately was sent out the school to the jury. Who will go home next nominate? Let's find out.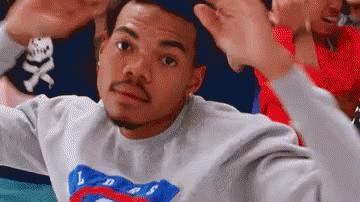 At the next challenge, @eduardo245 became the next School Leader, let's see who she nominates for eviction!
NOMINATIONS

[] = Nullified Votes
Micks- 4 (Nominated)
TotalDrama- 3 (Nominated)
Ed- [3]
Quillynn- 3 (Nominated)
Nikki- 3 (Nominated)
Sarah- 2
This leaves
@Quillynn
,
@Micks
,
@TotalDramaDiva
,
@XOnikkibellaXO
as the original nominees voted by the students. It is now @eduardo245 's responsibility to choose 2 of these people to face the public vote.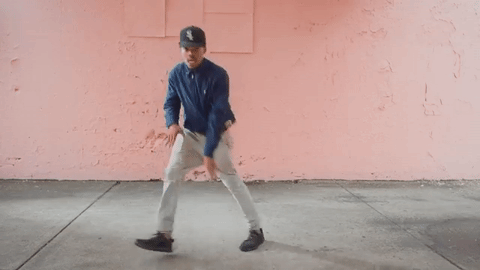 @eduardo245 chose to nominate...Micks (FAVORITES) - Fuck your whole set and your clique (fuck 'em). You have a lot of public support for some reason. If you leave now that would be cool, if not then oh well. At this point I'm not nominating you because I think you re a good player, its just that the other choices are pointless to nominate now. I would imagine you have support in the jury as well. If the public is still up your ass and I can use you to get Quillyn out then thats still a win.

Quillyn (FANS) - You are the last person other than me that has yet to be nominated. I actually think you have played a good game and have put yourself in the right positions to get to this point and I have wanted to nominate and target you for the longest time now, but the timing was never right. You are good at challenges and we are obviously on opposite sides so it was not a tough choice. Nominations Pleas
@Micks
:
@Quillynn
:
Thanks for reading! Please leave your thoughts on the episode in the comments!
#HS #HS10
---
on April 19, 2018 04:56
TJP1122
I'm sorry, but Micks has gone up too many times for me to save him. I'd love to see a two-time winner, but this is not the game that Micks deserves to win. He can come back and kick ass his third time around, but this one can't be for him.
on April 19, 2018 01:44
Jason1runs
evicted micks
on April 19, 2018 01:23
Nickg24689
Hmmm I wonder if there will be any more moves this game or is it just gonna be Sarah and Ed to the end.... maybe thats y ppl like micks so much hmm???
on April 19, 2018 01:21
TJDawgiestyle
I'm grateful you guys are starting to see the frustration me and micks felt these last few rounds
on April 19, 2018 00:58
Clash
Mick winner of HS10!
on April 19, 2018 00:33
Eduardo
Or. Or. We see the public support he gets and would rather nominate and take him out before we end up on the block next to him... Yall arent playing the game which is why im glad there is a jury that determines the winner. Smh.
on April 19, 2018 00:32
Sparky44
juke jam iconic
on April 19, 2018 00:27
Sarah
But he's a strategic and public threat @WildDawg1948. He's clearly played good enough of a game to survive 6 public votes. Everyone's a threat in their own way. if you're saying nom me i was immune :)
on April 19, 2018 00:25
Wild
Or target people that are obviously winning challenges. Micks obviously isn't.
on April 19, 2018 00:24
Eduardo
Micks is not a victim. This game has become dependent on challenges. Win or your ass is going up its that simple.
on April 19, 2018 00:20
Wild
#TeamMicks He is literally the kid in the high school that continuously gets bullied.
on April 19, 2018 00:08
Sarah
Oop when you're the only one not nominated
#TeamSarah thanks quily #SaveQuilyn
on April 19, 2018 00:01
Peyton
I'm saving Mick's for the laughs LMAO #TeamMicks
This conversation is missing your voice! Please join Zwooper or login.
Sign up or Login