Sammy
November 25, 2021 17:25
Happy Thanksgiving, Zwooper! What Are You Thankful For?
haven't been around much since ZBB26 ended, but I thought I would pop in and wish everyone a Happy Thanksgiving, even to my non-American peeps!
I'm currently finishing up my fourth semester of university, and although I was busier than ever this semester, it has to have been my favorite so far. Here's to hoping I can finish strong!
I'm thankful for my family, friends, and all those who have helped me and continue to help me grow as a person. I'm thankful for this lovely community that I can pop in and out of and always have an old friend to say hi to or a new friend to make! Thank you
@Trishy
and everyone else who makes this space so amazing. Here are some amazing people I wanna do a quick shoutout for:
@evanw919
|
@Joseph
|
@Trishy
|
@Jude
|
@Sarah
|
@Sassy
|
@AngelOfWater
@PurplePony13
|
@Patrick71101
|
@Seanoh
|
@08SaraR
|
@Bombonrayo
@TJP1122
|
@Strawberry
| @ Everyone Else lol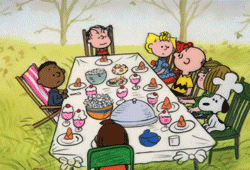 What are you all thankful for this year? I'd love to hear from everyone about how their year has been in the comments or hear everyone share what they are thankful for!
Until next time, Zwooper!
P.S. -- I'm thinking of maybe doing a holiday-themed official Fast ZBB next month. Is anyone interested? Maybe I'll even chip in my own money to up the usual FZBB prizes
---
on December 01, 2021 05:17
Sarah
YOU!
on November 27, 2021 12:51
Bombonrayo
Omggg u r such an icon, happy Thanksgiving lovee <3
on November 27, 2021 11:38
Joseph
Love u samuel
on November 26, 2021 05:40
08SaraR
SAMMYYYY! We've all missed youuuuuuuu! YOU are amazing! <3 And thank you Jdc, you too! Sorry for the jumbled message....I'm on mobile. :P
on November 26, 2021 03:20
Jdc16
And swish,and Alex-king canine,08sarah,demon,wolf,willz,jb,stelios,m2tharmax,jace,ablask,gumball,Jacob.g,Gabe,Jude,breeze,tj,Xenia,ved,and my parents and my nephews ,oh can't forget bian
on November 26, 2021 03:17
Jdc16
I'm thankful for my family in life,and my second family zwooper
on November 25, 2021 20:26
JacksonSunshine
I'm thankful for all of my family being in mostly good health and not catching Covid. Thankful for all my wonderful, amazing friends that I have in my life and I'm thankful for having the life that I have!
on November 25, 2021 19:30
Jacob071
id play
on November 25, 2021 17:46
Cartur
Your mom
on November 25, 2021 17:33
Patrick71101
IM ALSO THANKFUL FOR UUUU >:DDDD
on November 25, 2021 17:29
evanw919
I am so interested in playing Sammy! I'm definitely gonna win! Cast me!
Thankful for you too ig
on November 25, 2021 17:28
DoctorDeath
i would play

This conversation is missing your voice! Please join Zwooper or login.
Sign up or Login