Dean
November 12, 2019 11:02
Dark Dimension S1: The Cult | Short Game Application
To finish out the year, I'm going to be hosting something I haven't done before. I'm going to be hosting a collection of short/mini group games that will relate to eachother. To explain, these games will run over 7-10 day periods.

For season 1, the theme is CULT!

FORMAT:
Day 1: 12 players enter the cult, only 10 players will be initate the cult, so they will do a challenge, and the lowest performers will be killed.

Day 2: The winner of the previous challenge gives immunity to 3 other players, and the 6 non-immune players will battle it out, and the lowest two players will be killed.

Day 3: The player who scored the highest in the previous elimination challenge will be immune, and the 2 others will face a vote, whoever has the most votes will be eliminated.

Day 4: The remaining 7 players will rank eachother, the highest person wins immunity, and the lowest person will be eliminated.

Day 5/6/7/8/9/10: Will remain a mystery!


DATES:
Applications Open: November 12th
Appications Close: November 16th
Game Start: November 16th
Game End: November 26th

PRIZES:
1st: 500 chips
Runner Up: 100 Chips


APPLICATIONS:
Name:
Discord:
Why You Want to Play?: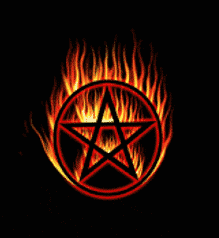 ---
on November 28, 2019 04:25
MidnightNautica
I want to play, but I'll be gone Dec. 6th-9th sadly.
on November 18, 2019 16:02
Dean
Game has been postponed due to lack of applicants.
on November 15, 2019 12:01
SunTzu
This is too physical and yet social all at once, basically if others want you to lose, you'll lose, and if you are bad physically you'll also lose.

I don't think it will be worth 10 days of effort, sorry but I don't sign up.
on November 13, 2019 06:07
Siddy
Name :- Did Discord :- I guess u have it? awesomesid18#9040 Why you want to play?: The format is crazy and cool. Also I can provide more of myself in shot er games!
on November 13, 2019 05:57
Heather2014
Name:Heather
Discord: Heather2014#0500
Why You Want to Play?: because i love the format and im always down for trying new games :)
on November 13, 2019 04:39
KidWithADHD
Name: KidWithADHD
Discord: u got it
This game seems really cool and i love that its short
on November 12, 2019 20:13
DankDrake
Kane
Parzival#0360
I'm not here to stay, but a quick game is something I need rn. Nice little fun time.
on November 12, 2019 17:31
Guoyoung
Guoyoung
you got it
I would LOVE to play this game. I want to see how I do in this kind of game
on November 12, 2019 15:08
Peyton
Peyton
you got it
I loved EDN and this looks similar! Time to win another game of your's!
This conversation is missing your voice! Please join Zwooper or login.
Sign up or Login