Clash
August 30, 2020 00:03
CBBUS 4 | Anonymous 24/7 Choices | Day 4
Previously we saw Audrey aka Crazyrockina was evicted in the live eviction!
Dan as HOH decided to nominate Dick | Frankie | Davonne for eviction.
Dan and Frankie had a bit of heated situation.
Dan ended up winning the POV!
Now let's get to the live eviction!
Dick | Davonne | Frankie
One of you will be leaving us tonight.
By a vote of 5*-4
Frankie you have been evicted from the CBBUS 4 house.
Frankie: Fuck you Dan you homophobic piece of shit, you snake ass bitch for taking out an inact over someone actuve and fuck the other 3 bitches who voted for me you lying pieces of shits I hope you're ass is gone next Dav' please veto his ugly ass out of here ca
Dick recieved 5 votes but was saved by Dan with the POV.
I can now reveal Frankie was played by...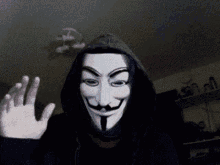 @Grennm
!
Wow i am realllllly shocked to see you go here. Idk what to say. I have been monitoring accounts and you were hell of a active player and its surprising to see you go out this early but I hope you had fun playing and thank you for playing!
Let's find out who is our next HOH!
Natalie!
Congratulations on winning the HOH!
Natalie has decided to nominate....
Bruno | Dan | Davonne
This is a big nomination considering 2/3 have been HOH before!
The winner of the POV is.....
Davonne!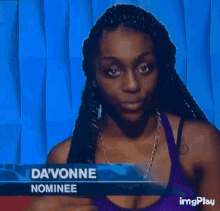 The winner for our next week HOH is......
Nikki!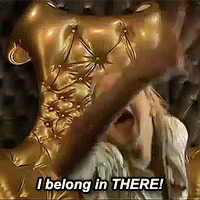 That is all for today and this means one of the previous HOH will be leaving considering its only been 4 weeks and so much is happening!
Who will be our final pre juror leaving this week?
Watch live drama and feeds via this
[link]
CAST
@Z_Victor
@Z_Zach
@Z_NatalieN
@Z_Rachel
@Z_Bruno
@Z_Dan
@Z_Nikki
@Z_Davonne
@Z_Janelle
@Z_EvelDick
--
11th:
@Z_Frankie
|
@Grennm
12th:
@Z_Audrey
|
@Crazyrockina
​13th:
@Z_Cody
|
@Tarnexter
---
on August 30, 2020 07:44
Z_Nikki
the power i possess far too much
on August 30, 2020 01:57
Grennm
Can't wait to see who that bitch Dan is. Robbed me sksksk
on August 30, 2020 00:35
Z_Rachel
OMG I called it... RIP Grennm :(
This conversation is missing your voice! Please join Zwooper or login.
Sign up or Login