ZBigBrother
August 10, 2018 03:00
ZBBUS | HOH REVEAL AND NOMINATION CEREMONY
This week's HOH competition had houseguests competing to see who could avoid jumping the gun, but still stay speedy.
The winner was...
@Austin11
!
Austin decided to nominate...
This leaves two houseguests nominated...
@Dswag
and @TJDawgiestlye have been nominated for eviction.
@Austin11
had this to say:
"I have decided to nominate you TJ and you Dswag. Both of you have made it verbally clear that you are coming after me in this game. Dswag you tried to explode in the main chat and ruin my game and by opening your mouth it just made you a bigger target in many people's eyes. TJ you are a fellow competition beast and I only think it's fair to give you the chance to fight for your life in this game in the POV. Goodluck to both nominees!"
Veto Draw:
There were 5 items in your list. Here they are in random order:
Ryguy292
craycrayaye
neme81
Aaron_A
Nickg24689
Veto Players:
Austin11 | Dswag | TJDawgiestlye | Ryguy292 | craycrayaye | neme81
Veto Competition:
In this Veto, it is about as simple as it gets. Here is a link to a flash game that we have selected for you:
[link]
You guys have until 23:00ZT to submit your scores in your host chat as a screenshot. On your screenshots, we will be taking the score in the
top left
corner. You may submit as many times as you like, but only have until 23:00ZT to submit. The houseguest with the highest score will win the Golden Power of Veto!
Please also answer the following question which will act as a tiebreaker, should one occur. The houseguest that is closest without going over will win the tie.
What was the total combined score for the competitiors in this challenge?
Good luck.
#ZBB #ZBBUS
---
on August 10, 2018 12:41
Electra
RUN NEME
on August 10, 2018 04:12
KiwiConnor
GO NEME BAYBEEE
on August 10, 2018 03:36
Vin014
YAS AUSTTTIN DADDD
on August 10, 2018 03:11
Clash
on August 10, 2018 03:10
Vlatemier
im smelling a backdoor, yall smell that?
on August 10, 2018 03:03
Micks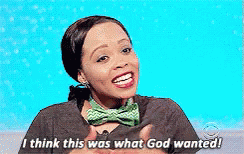 on August 10, 2018 03:02
doobee
...
This conversation is missing your voice! Please join Zwooper or login.
Sign up or Login